CD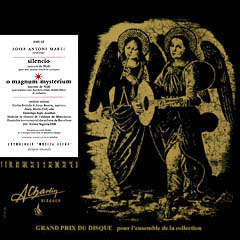 Josep Antoni MARTI
Cantate et matine de Noël
Maitrise et choeurs de l'Abbaye de Montserrat
dir. Ireneu Segarra OSB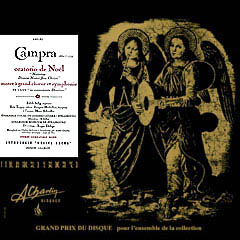 André CAMPRA
Oratorio de Noël
Motet à grand choeur et symphonie
Ensemble vocal de Strasbourg
Collegium Musicum de Strasbourg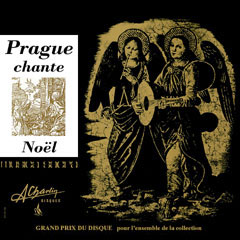 Prague chante Noël /
Christmas in Prague
Un chœur de femmes, un chœur d'hommes
et une maîtrise d'enfants

un enregistrement grandiose.
A male, a female and a children choir
a magnificent recording.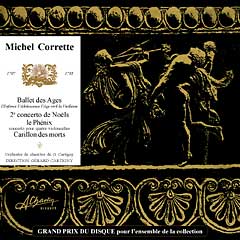 Michel CORETTE
Deuxième concerto de Noëls /
Concerto of Carols n° 2Le Phénix, concerto pour quatre violoncelles /
The Phoenix, concerto for 4 cellos
Orchestre de chambre Gérard Cartigny
---

Catalogue Charlin.pdf
Charlin's catalog.pdf

Célèbres enregistrements d'une réelle haute fidélité

La légende raconte que si André Charlin a inventé un système d'enregistrement révolutionnaire, ce fut avant tout pour améliorer encore et toujours les performances de sa célèbre chaîne hi-fi stéréo.
Il fabrique une " tête artificielle " réplique d'une tête humaine avec deux micros en guise d'oreilles... la stéréo sans mixage.

Ses enregistrements sont inégalables... toujours inégalés.
La direction artistique est confiée à Carl de Nys, musicologue critique et historien renommé.
La collection "Charlin" rencontre un grand succès, les enregistrements sont exploités sous licence dans le monde entier.

André Charlin a été preneur de son des plus grands labels de musique classique: EMI, Erato, Discophiles Français, Ducretet Thomson etc.

Notre site propose une sélection des enregistrements qu'il a lui même choisis et signés. Sa collection personnelle.
De nombreux originaux ont été perdus ou détruits, cette collection ne sera hélas, jamais totalement reconstituée.

Sur Internet, découvrez les sites qui sont consacrés ou qui font référence à l'ingénieur français André Charlin.

Le format de compression des extraits sonores ne rend pas justice à la prise de son.
The rarest classical discs and the highest quality analogue to digital CD transfers or pressed in Germany on 180g virgin vinyl from the original metal parts

Legend has it that André Charlin invented a sound recording system that set a new standard for sound quality then and that remains unsurpassed today in order to better demonstrate the performance capacity of his celebrated hi-fi stereo system. He fabricated an "artificial head"- a replica of a human head with two microphones functioning as ears: stereo without mixing.
His recordings are unequalled… still unequalled.
The artistic direction has been entrusted to the renowned musicologist, critic and historian Carl de Nys.

André Charlin has been a sound engineer for all the major classical music labels: Emi, Erato, Discophiles français Ducretet Thompson etc.

Our site offers a selection of recordings that he himself has chosen and signed. His personal collections are some original masters that have been lost or damaged beyond repair.

On the Internet discover the sites that are dedicated to or make reference to the French engineer André Charlin.
The compressed format of the sample audio selections offered here does not reflect the true sound quality of the recordings.